Who we are
Our Mission
We rescue and protect companion animals by providing for their wellbeing, uniting them with loving homes, and advocating for a compassionate society.
Our Vision
We envision a society where all dogs and cats have a loving home and the bond between pets and people is celebrated.
AAHS Staff Members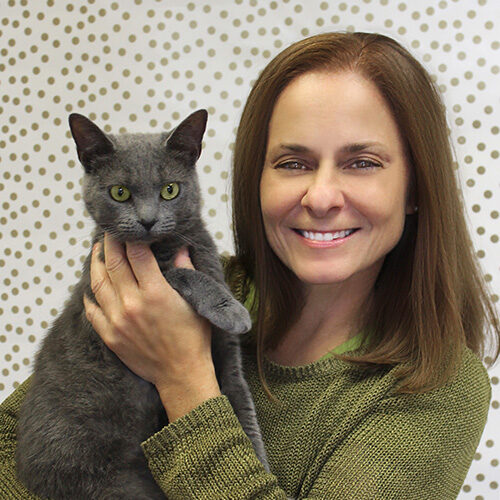 Pronouns: she/hers/her
Cheryl McCormick is a nonprofit CEO with a passion for fund development, board relations and strategy development and execution. Her highest calling is generating excitement and momentum around an inspiring vision that strengthens organizational commitment and attracts donor investment.
Dr. McCormick is the CEO of the Athens Humane Society and Founder of Ascend Nonprofit Consulting & Executive Coaching, providing fundraising services, strategic planning, and board training to small and mid-sized nonprofits. She has served as Executive Director of several California-based NGOs, including AIM Youth Mental Health (Carmel), Lindsay Wildlife Experience (Walnut Creek), YWCA Monterey County (Salinas), and the American Cetacean Society (Los Angeles). She also served as Director of Conservation at the Santa Lucia Conservancy (Carmel).
Dr. McCormick received a BA in Environmental Science from the State University of New York at Plattsburgh, MA in Geography (GIS & Remote Sensing) from the University of Georgia, and Ph.D. in Ecology from the Institute of Ecology, University of Georgia. In 2018, she received an appointment as Visiting Research Scientist at the Center for Geospatial Research at the University of Georgia, directing graduate research investigating anthropogenic impacts in the Loreto region of the Peruvian Amazon.
In 2019, Dr. McCormick received a Certificate in Fund Raising Management (CFRM) from the Lilly Family School of Philanthropy, Indiana University. She was certified in 2012 as an executive coach through the International Coach Federation. She is an active member of the Grant Professionals Association (GPA) and the Association of Fundraising Professionals (AFP).
Dr. McCormick is a co-author of Identification and Biology of Nonnative Plants on Florida's Natural Areas (2nd Edition), and has published numerous literature reviews, statewide invasive species management plans and research articles. She has served on a number of nonprofit boards, most recently the Association of Fundraising Professionals, Monterey Bay Chapter and BlueVoice.org. In her personal time, Dr. McCormick enjoys long distance trail running and creating unforgettable artisanal buffalo milk gelato.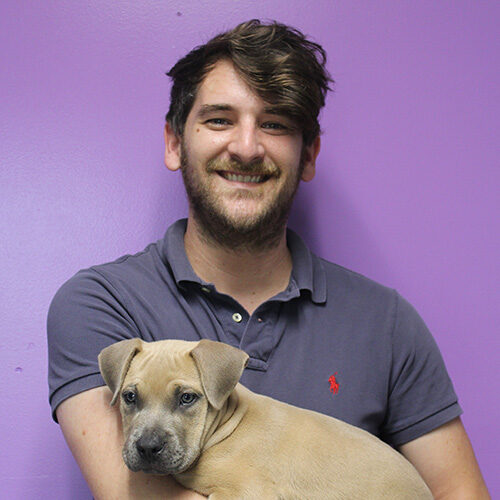 Pronouns: he/him/his
Jed began his professional career with animals in the year 2000 at Bowdon Animal Hospital in his hometown, Bowdon, Georgia. He has always had an affinity for all animals, owning several family pets and farm animals. A particular favorite of his is the humble goat, for their quirky personalities and their cute appearances. Jed would work there until graduation in 2004 before moving to Athens, GA and landing his next job in the veterinary field at South Athens Animal Clinic. He would where he worked until 2014, before becoming a part of the AAHS family in August of 2014 as the Kennel Manager of what used to be just a cat shelter. He would go on to implement a dog rescue program, our widely known food bowl program, a foster/volunteer program, a transport program, and so much more. With his guiding hand and heart, AAHS put itself on the map as Athens' favorite animal rescue. It wasn't long before he was working his way through the ranks and earning himself the title of Shelter Director with 6800 + pets adoptions under his belt and with so many more lives to save. Even as an administrator, he still finds himself amongst the day-to-day action, like personally driving our transport vehicle across state lines for the sake of disaster pet rescue relief during hurricane season. Jed Kaylor now serves as our Program Director, where he hopes to impact more lives and extend our reach even further.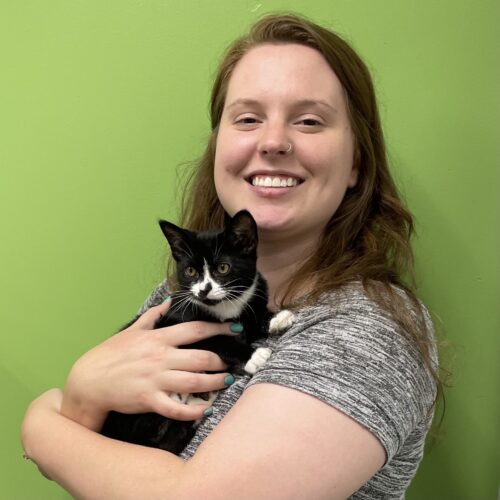 Pronouns: she/her/hers
Born and raised in Georgia, Erin attended the University of Georgia, graduating in 2017 with degrees in Psychology and Communication Studies. She spent a few years trying different things and fell in love with non-profit work. While spending two years in Development at the Clarke County Mentor Program, Erin began a part-time position with us as our Donor Relations & Stewardship Coordinator. When the opportunity arose for Erin to dig deeper into fundraising, she couldn't wait! As of July 2021, Erin is our Associate Director of Donor Relations and helping build relationships with the folks who make our program what it is.
While growing up with pets, Erin didn't fall in love with animals until adopting Cali, a tortie, from the Athens Area Humane Society in 2015. Erin currently resides on a few acres in Oglethorpe County, with her husband, two cats (Cali & Archie), dog (Brooks- AAHS Alum too!), five chickens, and one rooster (Peggy!).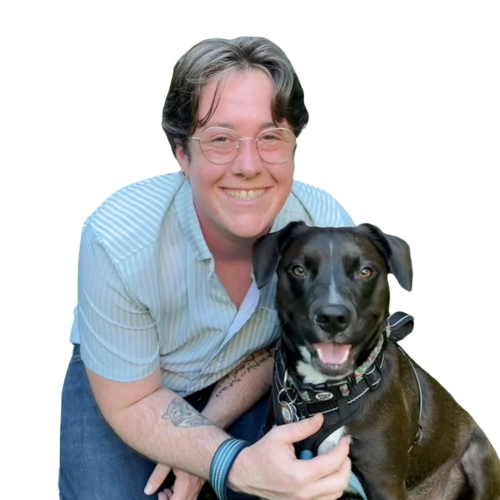 Hey, everyone, my name is Jordan Slappey, and I'm super excited to join the Athens Area Humane Society team as the Volunteer & Community Engagement Manager! I graduated from the University of Georgia in 2017 with degrees in religion and political science and have a background in non-profit and advocacy work. I'm passionate about animal welfare (of course!), making my community a better place through my work, and building relationships along the way. After spending some time in San Francisco and Atlanta, I'm back in Athens living with my partner, Alex, our cats, Atticus and Salazar, and our dog, BMO. When I'm not working, you can find me in the kitchen trying out a new recipe or out and about enjoying nature with my dog. I'm looking forward to meeting you all soon!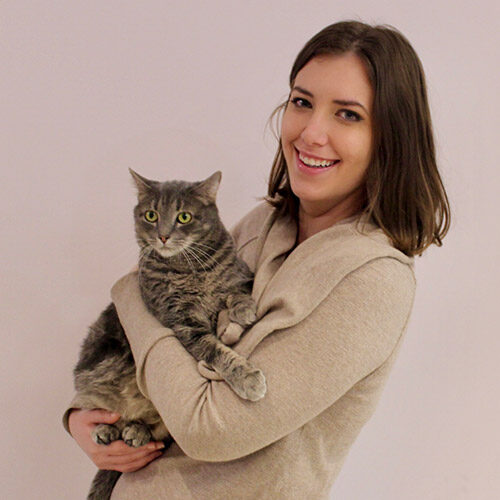 Kelsey was born in Atlanta and graduated from the University of Georgia in 2013 and the Manhattan School of Music in 2016. Before joining the AAHS team, Kelsey had a professional career singing opera. She has always enjoyed writing novels, and continues to do so in her spare time. Through these two creative fields, she discovered her love for story-telling. Finding the ways to communicate our unconditional love for animals blends all the best things she loves together.
Being an animal lover since childhood, her beloved pets have always kept her grounded across countless moves nationally and internationally. A verified "crazy cat lady", she couldn't be more thrilled that the house she recently bought in Athens came with its own feral cat colony of 13 cats to join her two indoor kitties, Lila and Cookie. She has a special place in her heart for senior pets and community cats.
When Kelsey's not busy cuddling her two indoor cats (successfully) and her 13 feral cats (less successfully), she can be found testing out her life motto: try anything once. Her hobbies include figure skating, sewing skating costumes, mixed martial arts, digital art, reading, writing, singing, or fiddling around in her ham shack. She is a licensed amateur radio operator, call sign: KQ4GUW.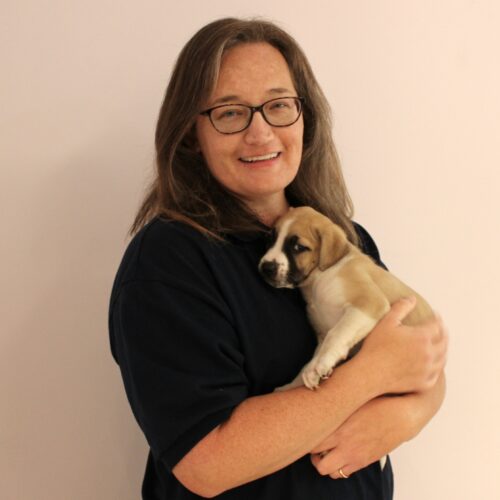 Pronouns: she/her/hers
Heather studied accounting at Lanier Technical College in Oakwood, GA and her background is in banking and construction accounting.
She grew up in Flowery Branch, GA and has resided in the Banks County area for the last 20 years. Heather currently lives on a small/hobby farm in Carnesville with her husband, 4 children, 2 dogs (Birdie & Bug), 2 cats (Pinky & Fatty), 8 goats & 20+ chickens. 🐐 She also enjoys gardening, beekeeping and DIY projects around the farm.
Her love of animals began early at the age of 5 when her brother gave Heather her first pet, a kitten she named Bandit. She was fortunate to have Bandit until she was 17. Her parents and siblings also share this love and they've had many family pets during her childhood.
She is very excited about her position here at AAHS because she can put her professional experience to work helping improve the life of cats and dogs, because they have brought so much joy to her life.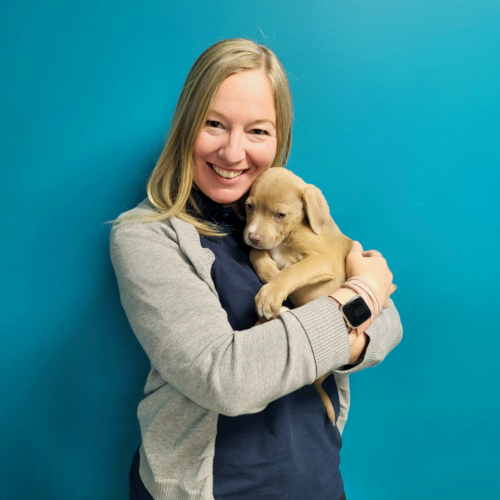 Katrin grew up as a farm girl in Germany, living with cats and dogs and many other animals and loving them since the day she was born. Any homeless animal that sowed up at her doorstep or stable, she took in.
Katrin's favorite animal as child (beside her family dog) was her very own donkey, Pedro, who she got to love and take care of for over 25 years.
After living in Germany all her life, Katrin and her family moved to the US last year, and she fostered dogs and helped a local rescue with administrative work. Dedicating her life to animals was what she has always aspired to do!
Katrin lives in Jefferson with her husband, two teenagers, three dogs and a leopard gecko, but there is always room for more animals in her heart and house.
Katrin loves the outdoors, taking pictures, camping, and traveling the world. She feels blessed to be part of the AAHS family and is dedicated to being the best Guest Experience Coordinator she can be.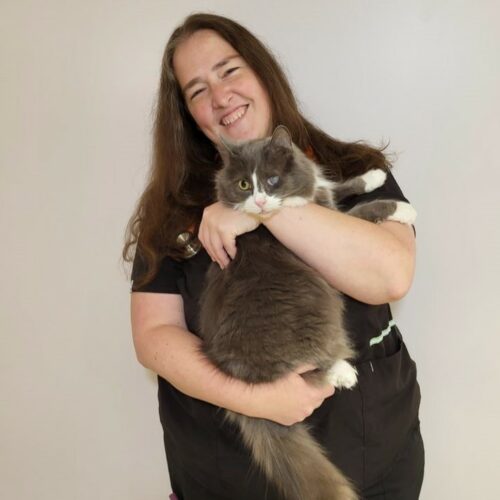 Pronouns she/her/hers
Dr. Simpson graduated from UGA Veterinary College in 2016. Prior to veterinary college, she worked in her hometown with a private practice that provided surgeries for the local humane society in Greenville, SC. After graduating, she worked for 3 years in small animal private practice before deciding to work with a local nonprofit in Duluth, GA. She has been there for the past 3 years serving pets and people in need. During that time, she discovered a passion for surgery, shelter medicine, and rescue veterinary work. Dr. Simpson and her family have been living in a small camper for the past year while waiting for their home to be built here in Athens. Dr. Simpson currently has 2 older dogs, Pepper (Catahoula mix), and Zeke (Great Dane), who saw her through vet school, and recently adopted kitty foster failures, Maybelline and Dior. When not at work, Dr. Simpson enjoys traveling with her husband, reading, and enjoying the outdoors.
Fun Fact: Dr. Simpson used to breed and show betta fish, and she had over 300 betta fish in the basement of her home. Time will tell what the next adventure will be!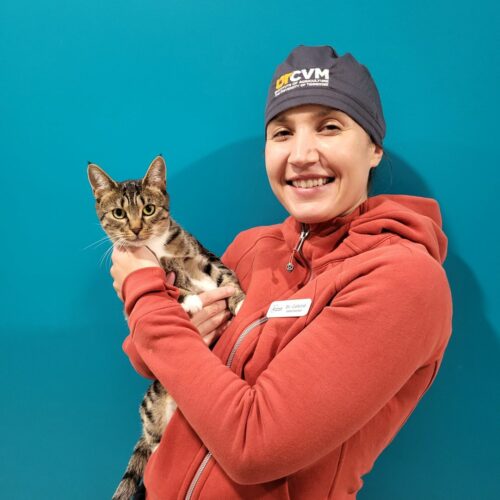 Pronouns she/her/hers
Dr. Calvird is a 2019 graduate of the University of Tennessee's college of veterinary medicine. She completed her Bachelors of Science in Biology at the University of Georgia, so football season is always exciting for her! Dr. Calvird completed a shelter medicine externship at Young Williams Animal Center in Knoxville, Tennessee, then spent 3 years in private practice as an ambulatory veterinarian in North Georgia. Her favorite part of veterinary medicine is helping people through caring for the animals they consider family. Outside the clinic, Dr. Calvird enjoys camping and hiking adventures with her dog Dale as well as running and cycling. She is thrilled to be home in Athens again to serve the community she loves!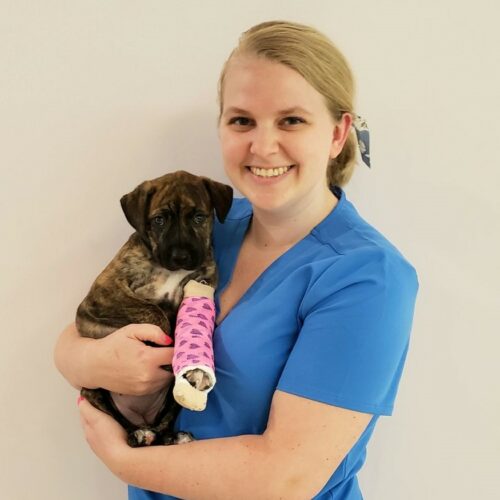 Pronouns: she/her/hers
Dr. Varner is a recent graduate (Class of 2021) of The University of Georgia's College of
Veterinary Medicine. Dr. Varner also received her Bachelor of Science, as well as her Master of Animal and Dairy Science, from the University of Georgia making her a "triple dawg." Dr. Varner is from a small town near Savannah, Georgia but always had big dreams of becoming a veterinarian. She enjoys preventative care, dentistry, soft tissue surgery, and client communication and education. Dr. Varner is married to her husband, Brandon, and has 2 beautiful dogs named Chesney and Millie.
When not at work, Dr. Varner enjoys Zumba and relaxing at home watching TV. She's also an avid Disney fan and frequents Disney World multiple times a year.
Athens Area Humane Society Board of Directors
Community leaders and animal philanthropists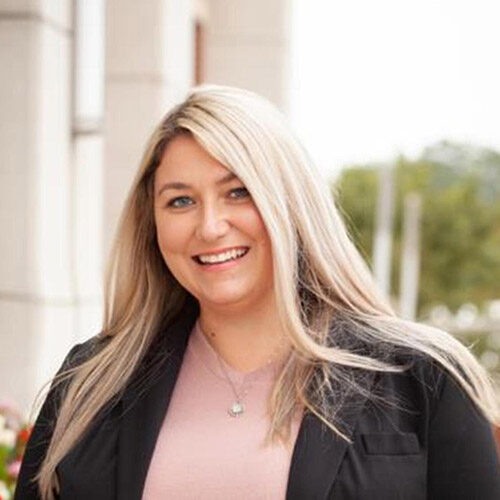 Christina's passion to rescue animals started in early childhood. In addition to the many dogs they adopted from the local shelter, her Dad also helped her catch, rehab and foster stray kittens often found in the neighborhood. Christina brings financial expertise to the board as she is the Retail Market Manager of Synovus Bank in downtown Athens. She has a passion for animal welfare and has four rescue dogs currently. Christina grew up in North Carolina and attended the University of North Carolina at Greensboro before moving to Athens and falling in love with this beautiful city.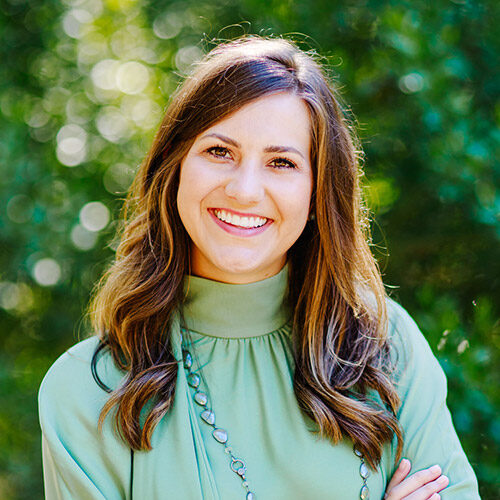 Lindsay Lucas McConnell, Vice President for Phil Hughes Automotive Group. She graduated from UGA's Terry College of Business in 2012 with a BBA in Marketing and never left Athens! Lindsay and her husband, Chuck, live in the Five Points community with their two cats. Tibi and Lucy are bonded pair of shorthair tabby sisters, rescued from an apartment complex dumpster with their littermates in 2015.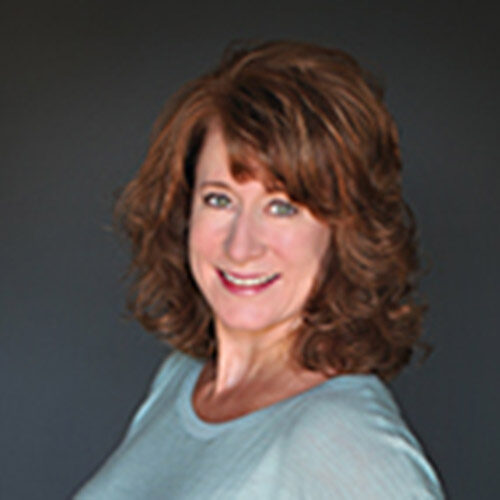 Tracy is a CPA with the local accounting firm Turner and Patat, PC since 1998. She holds a bachelor's degree in Accounting and Business Administration and a Masters of Business Administration. In addition to business and individual income tax compliance, Tracy specializes in working with non-profits of course she does, because her heart is made of gold. In addition, Tracy is part owner of to our local Plato's Closet - Athens, GA. Tracy has a passion for animals and is no stranger to rescue. Her five rescued kitties Annie, Poppy, Laly, Libby & Dottie and her Boxer canine companion named Gracie keep her home life exciting. Fun fact, Annie and Laly AAHS rescue alums adopted in 2008 & 2015. When Tracy isn't advocating for pets, you can usually find her traveling, cooking, gardening, running, biking, kayaking, & teaching trapeze and fabrics classes at Canopy Studio.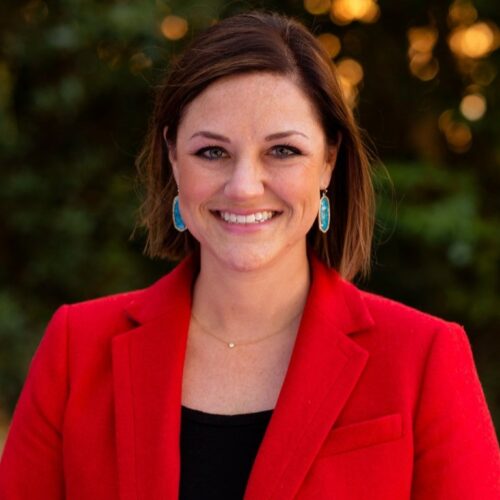 Elizabeth Guest is the Regional Director of Development for the UGA College of Veterinary Medicine. What she loves most UGA Vet Med is the innovative and compassionate veterinary care and the overlapping work on issues that pertain to human health. In her non-work life, you'll find her cheering on the Dawgs at UGA baseball or relaxing at the lake.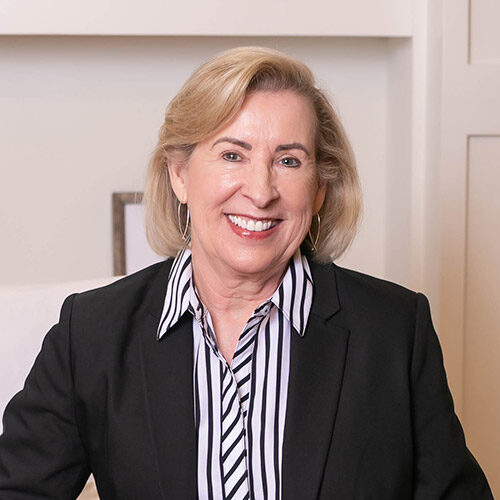 I relocated to Athens in 1996 from Bucks County, Pennsylvania, and It was love at first sight! It was hard to not become a Bull Dawg fan, even if football isn't my sport of choice. In September 2011, I joined Keller Williams Realty Greater Athens, where I found my niche and have been an enthusiastic and productive member within the Keller Williams family. I have become known for my energetic and straightforward approach in working with valued clients, many of whom have become friends. My team and I are passionate in giving of ourselves to our local community. We enjoy introducing our clients to charities that help children, seniors, animals, and special needs groups. My husband, Bill Caputi, and I enjoy living close to downtown Athens, where we spend our leisure time exploring the wonderful venues that the City affords – arts and entertainment, wonderful dining, and other adventures.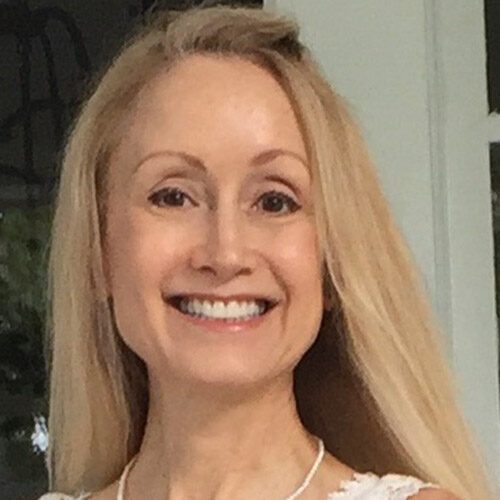 Dawn was born in the Northwest and raised in Athens, where she attended the University of Georgia. Upon graduation, she and her husband Lee Porter moved to the Atlanta area where Dawn explored her passion for travel as a flight attendant with Delta Air Lines. Dawn traded a life of travel to enjoy her role as homemaker and mother. She is the proud mother of her, son Alex, and daughter-in-law Rachel, both UGA graduates. Dawn takes pride in her role as part-time caretaker for neighborhood cat Jade and sitter for Alex and Rachel's adopted dog, Benji. Dawn has an affinity to making environments functional, organized, prospering and beautiful. She has been able to pursue these passions through work in real estate, home décor and renovations (her own home), holistic healthcare and most recently, merchandising representation. You'll also often find her enjoying time in her yard as a novice gardener, and when time allows, trips to Florida.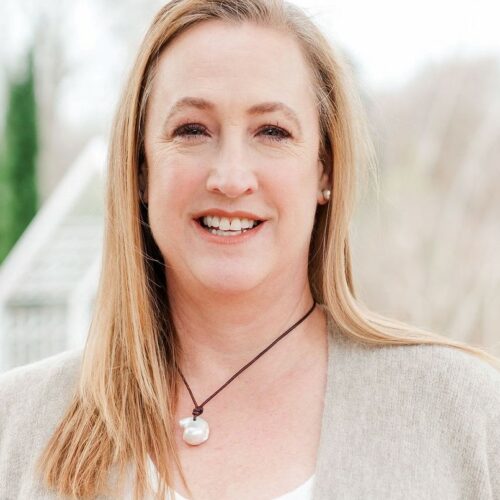 Laura Green is the founder of Ovation Funding Solution and is a veteran grant writer whose life's work is to guide nonprofits through the complicated grant writing process. Laura and her husband, Jim, are the proud parents of adopted lab/pit mix, Maggie, (adopted from the Gwinnett County Humane Society) and Willie, a Chihuahua Jack Russell mix (adopted from Best Friends Animal Rescue).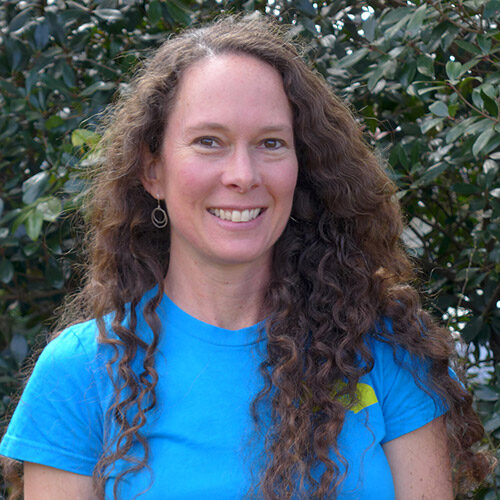 Dana Skelton, the Director of Operations & Advocacy for Georgia River Network. She has served many roles within Georgia River Network since joining in 2002. She is a lover of nature and wildlife and takes walks in the woods almost every day. She has volunteered at Bear Hollow, recording animal behavior observations, and worked for ZooAtlanta in the education department. Dana has adopted three cats from AAHS since she moved to Athens in 2000 and currently enjoys sharing her home with Mystic and Rider.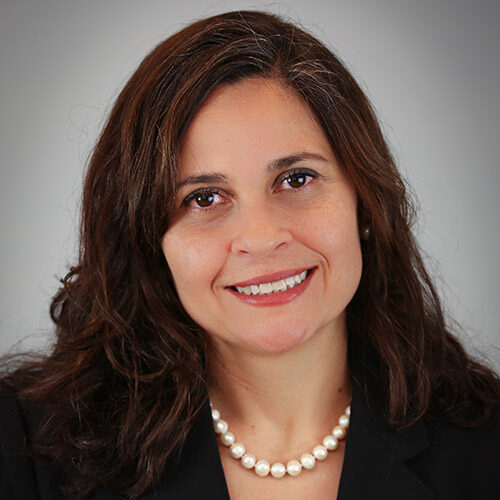 We are delighted and honored to announce that Dr. Carolina Darbisi has joined the AAHS Board of Directors. Dr. Darbisi is Assistant Director & Senior Public Service Faculty at the J.W. Fanning Institute of Leadership Development at UGA. She has more than 18 years of experience in leadership development, adult learning, and nonprofit management, with extensive knowledge of Georgia needs; in particular, how demographic changes influence the design, outreach, and delivery of programs and initiatives within and throughout multiple communities. Her work focuses on designing innovative leadership programs to meet the needs of specific populations such as women, public health professionals, Latino and migrant youth. Dr. Darbisi complements an already remarkable board leadership team of business leaders, community connectors, and animal welfare champions. Dr. Darbisi loves all animals but has a soft spot for dogs.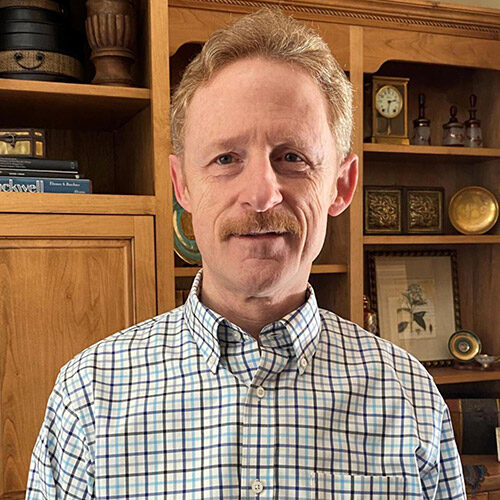 Tom joined Ford Motor Company in 1977 after earning his undergraduate degree from the University of Virginia and MBA from Penn State. After a career in marketing and general management with Ford that took the Spencer family through nine relocations from coast to coast, he and his wife Ginny arrived in Athens in 2008 when he accepted a job as Dealer Network Manager with Carrier Transicold.
Tom's work experience includes positions as Regional Manager; National Franchising Manager; General Marketing Manager and Customer Satisfaction Manager. He has worked extensively with automotive and refrigeration dealer networks.
Tom and Ginny have three grown children in Cincinnati and the Twin Cities and are lifetime dog lovers who previously owned a Golden Retriever and Shetland Sheepdog.
Tom joined the Humane Society Board in January, 2021 after retiring from Carrier in 2020.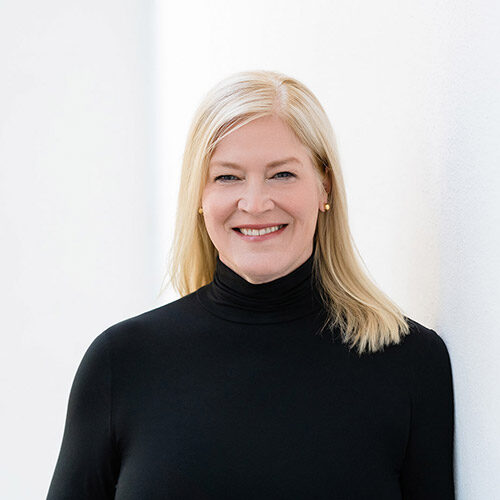 Allison is a strategy-driven and proactive Attorney with a drive to move issues forward, even in unfamiliar territory. She is a motivated, personable counselor who thrives, especially when collaborating with a team; she's an ambitious Attorney with a reputation for being driven and unshaken. She is an Attorney with 15+ years in litigation, administrative law, and experience in the governmental regulatory space. She studied at the University of Georgia for a Bachelor of Sciences, Consumer Economics, and Journalism and then graduated from John Marshall Law School.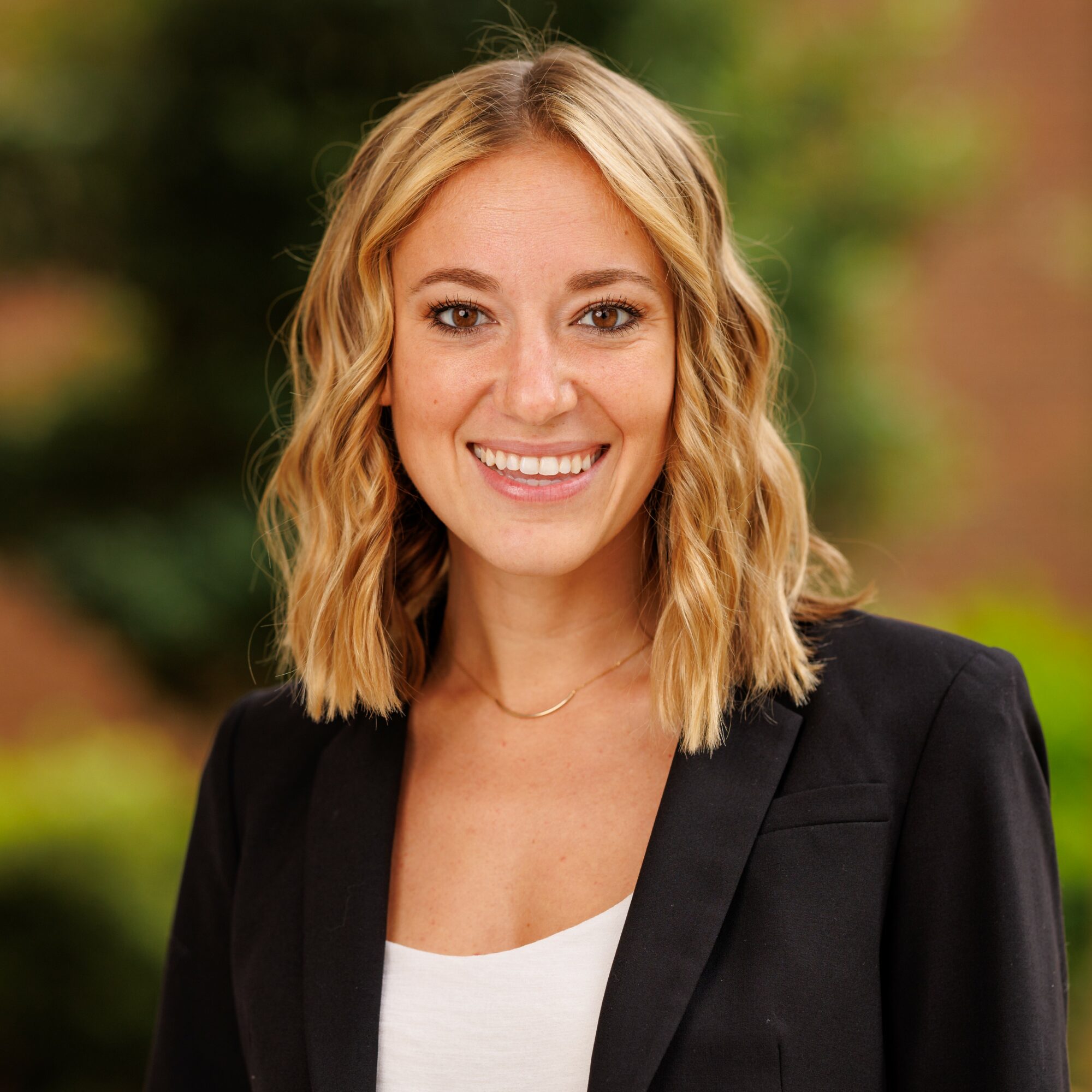 Laura is an MBA candidate at the University of Georgia, who is thrilled to apply her marketing, strategy, and analytics acumen to a vital community organization like the Athens Area Humane Society. She has an undergraduate degree in Secondary History Education from the University of Delaware and brings 10 years of experience in corporate level retail buying, brand management, and business strategy from companies like Anthropologie, Forever 21 and Ross. She's a creative problem solver, a data-driven decision maker, and someone who is excited to roll up her sleeves to make an impact.
Laura's love for animals began at an early age, but strengthened after she adopted Rooster, a fearful Australian Cattle Dog who came into the shelter as a stray. Rooster needed a lot of training but earning his trust and affection over the past year has been one of the most rewarding experiences of Laura's life! She's excited to embody servant leadership in order to learn from, contribute to, and drive forward the mission of Athens Humane.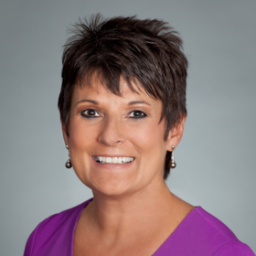 Michelle Clendenen-Shaw is the Vice President of Finance and Administration at USAN. She is responsible for all aspects of corporate financial management and plays a central role in helping USAN maintain its current, uninterrupted streak of consecutive quarters of profitability. She is also in charge of human resources and has helped create a company culture that makes USAN one of the best places to work in Atlanta. Michelle joined USAN in 2000 as an analyst and consultant before her promotion to director and executive roles. Prior to USAN, she served abroad as an independent financial consultant for manufacturer Jacob-Holm Industries France SAS, whom she helped achieve profitability and significant growth in less than one year. Michelle's extensive career also includes financial management positions with CertainTeed Corporation, Oliver Rubber Company, and Danaklon Americas. Michelle has served on the board of directors of the American Red Cross and First Presbyterian Church of Athens most recently. She is married to an Athens native and they have one rescue dog "Banks".
She holds a Bachelor of Business Administration from the Terry College of Business at the University of Georgia.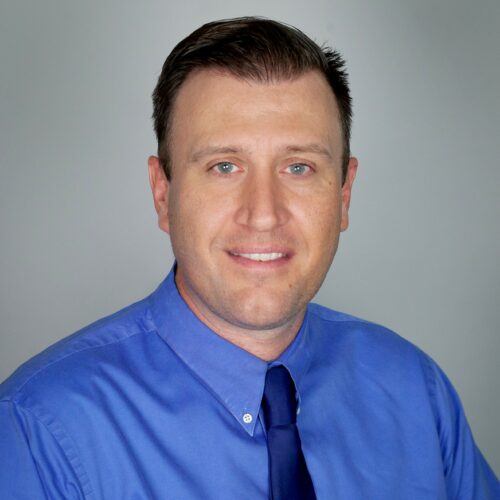 John has lived in Athens for 16 years with his wife, two teenage daughters, 3 dogs and 2 cats. Over the past 10 years they have fostered 50+ dogs who have all found forever homes, created bios and took pictures for dogs and cats posted on Athenspets.net, and volunteered at many adoption and fundraising events. John works with Athens Clarke County as Development Service Coordinator, working on the front end with businesses coming to or expanding in Athens. John graduated with a MA in Theology and a MA in Global Studies from Liberty Theological Seminary.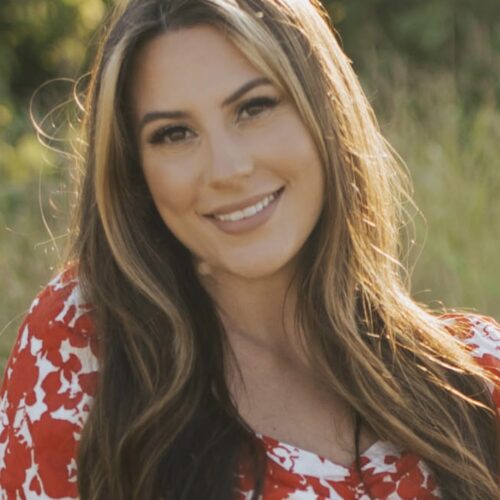 Makayla is a human resources professional in Athens, GA, with expertise in employee relations, training and development, and risk management. Her passion for HR stems from creating a positive and inclusive work environment, where employees can grow, thrive, and contribute to the success of the company.
Makayla is from Oconee County and resides in Athens Clarke County with her three rescue cats, Toothless, Cricket, and Minnie. Makayla adores all animals but holds a special place in her heart for senior and special needs pets, as well as a strong admiration for those who provide love and life-saving care for all animals.