About AAHS 🤗
Who We Are
The Athens Area Humane Society is a donor supported no-kill 501(c)3 non-profit organization dedicated to lowering area euthanasia rates through adoption, spay/neuter, and pet retention programs. We've been helping animals in our community for over 25 years.
We save lives and unite families throughout Georgia every day.
We rescue and care for more than 5,000 animals each year; many of whom are at risk of being euthanized. We also provide low-cost vaccinations to more than 1,500 animals each year at our clinics. We're passionate about educating the public concerning animal welfare and pet owner responsibility, and we do so through school visits, community events, and social outreach.
AAHS is a private, nonprofit organization that does not receive funding from, and is not affiliated with, any national humane organizations, such as the ASPCA or the Humane Society of the United States.
Meet the Team 🙋🏻‍♂️
AAHS Staff Members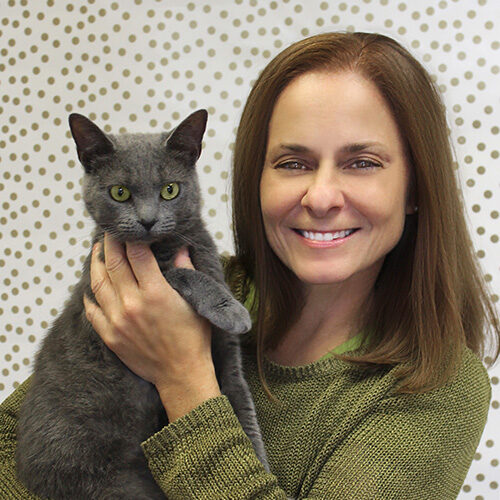 Pronouns: she/hers/her
Cheryl McCormick is a nonprofit CEO with a passion for fund development, board relations and strategy development and execution. Her highest calling is generating excitement and momentum around an inspiring vision that strengthens organizational commitment and attracts donor investment.
Dr. McCormick is the CEO of the Athens Humane Society and Founder of Ascend Nonprofit Consulting & Executive Coaching, providing fundraising services, strategic planning, and board training to small and mid-sized nonprofits. She has served as Executive Director of several California-based NGOs, including AIM Youth Mental Health (Carmel), Lindsay Wildlife Experience (Walnut Creek), YWCA Monterey County (Salinas), and the American Cetacean Society (Los Angeles). She also served as Director of Conservation at the Santa Lucia Conservancy (Carmel).
Dr. McCormick received a BA in Environmental Science from the State University of New York at Plattsburgh, MA in Geography (GIS & Remote Sensing) from the University of Georgia, and Ph.D. in Ecology from the Institute of Ecology, University of Georgia. In 2018, she received an appointment as Visiting Research Scientist at the Center for Geospatial Research at the University of Georgia, directing graduate research investigating anthropogenic impacts in the Loreto region of the Peruvian Amazon.
In 2019, Dr. McCormick received a Certificate in Fund Raising Management (CFRM) from the Lilly Family School of Philanthropy, Indiana University. She was certified in 2012 as an executive coach through the International Coach Federation. She is an active member of the Grant Professionals Association (GPA) and the Association of Fundraising Professionals (AFP).
Dr. McCormick is a co-author of Identification and Biology of Nonnative Plants on Florida's Natural Areas (2nd Edition), and has published numerous literature reviews, statewide invasive species management plans and research articles. She has served on a number of nonprofit boards, most recently the Association of Fundraising Professionals, Monterey Bay Chapter and BlueVoice.org. In her personal time, Dr. McCormick enjoys long distance trail running and creating unforgettable artisanal buffalo milk gelato.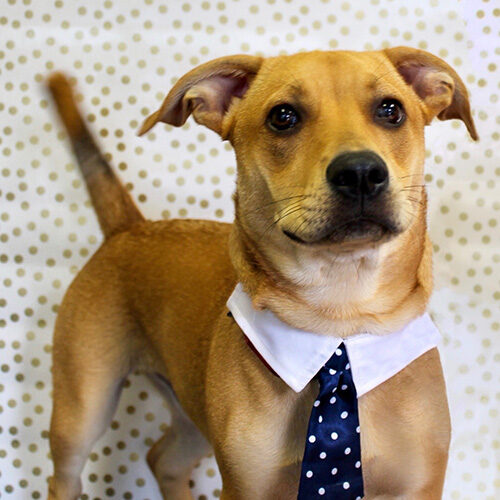 Pronouns: good boy, doggo
While still a puppy, he has vast experience in morale management as he accompanies his mom, Kendall, to work. Cooper was found in a cardboard box on the Oconee Connector. After his stray hold was up, he was transferred to AAHS and immediately fostered by a couple that would soon officially become his parents. When he's not napping on his mom's desk or serving as a paper shredder, he can be found running joyfully around the office. While he will not willingly give anyone his prized squeaker toys, he will gladly show them off to whoever is around. Cooper enjoys jumping into unsuspecting laps, giving slobbery kisses, and most importantly, bringing smiles to everyone's faces!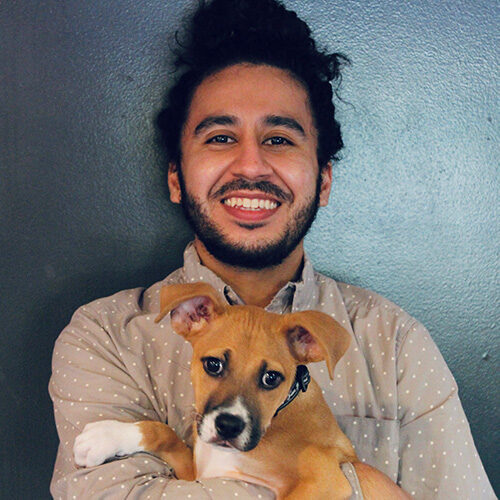 Pronouns: he/him/his
Cronweld was born in Los Angeles, California but was practically raised right here in Georgia. He grew up with one loyal, family dog and several cats throughout his childhood. He knew from an early age that philanthropic work was definitely his professional interest, but working for the betterment of underserved animals did not dawn on him until he began volunteering here at AAHS during his undergraduate career in college. Cronweld graduated in 2015 with a degree in Mass Media Arts from the University of Georgia. He began his professional career right here at Athens Area Humane Society as our Clinic Receptionist a week after graduating. He would go on to become our Clinic Coordinator, helping organize nearly 5,000 altering surgeries every year amongst families, rescues, and our own shelter pets. In August 2018 he would go on to serve as our Social Media Coordinator using his voice to bring a new personality to our digital presence. In May 2020 he came on board our leadership team as our Marketing & Communications Director hoping to extend our reach even further through the power of the internet.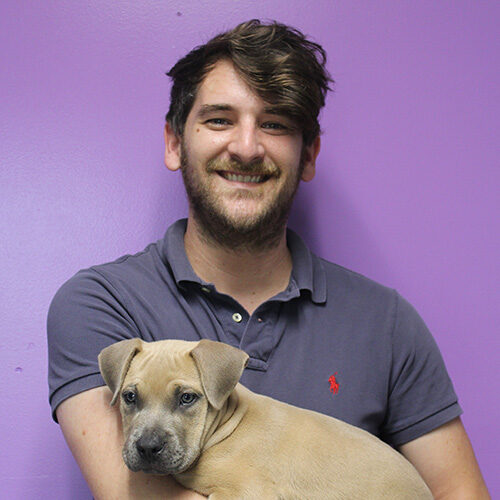 Pronouns: he/him/his
Jed began his professional career with animals in the year 2000 at Bowdon Animal Hospital in his hometown, Bowdon, Georgia. He has always had an affinity for all animals, owning several family pets and farm animals. A particular favorite of his is the humble goat, for their quirky personalities and their cute appearances. Jed would work there until graduation in 2004 before moving to Athens, GA and landing his next job in the veterinary field at South Athens Animal Clinic. He would where he worked until 2014, before becoming a part of the AAHS family in August of 2014 as the Kennel Manager of what used to be just a cat shelter. He would go on to implement a dog rescue program, our widely known food bowl program, a foster/volunteer program, a transport program, and so much more. With his guiding hand and heart, AAHS put itself on the map as Athens' favorite animal rescue. It wasn't long before he was working his way through the ranks and earning himself the title of Shelter Director with 6800 + pets adoptions under his belt and with so many more lives to save. Even as an administrator, he still finds himself amongst the day-to-day action, like personally driving our transport vehicle across state lines for the sake of disaster pet rescue relief during hurricane season. Jed Kaylor now serves as our Program Director, where he hopes to impact more lives and extend our reach even further.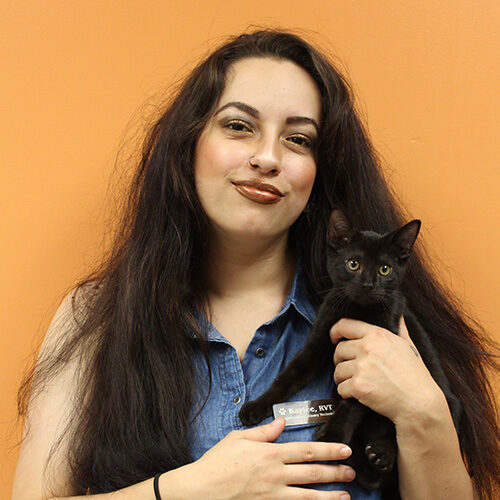 Pronouns: she/her/hers
Born in Munster, Indiana but raised in NE Georgia all her life, our Registered Veterinary Technician and Assistant Manager of the Spay/Neuter Clinic is Kaylee Kilgore. She has known shelter medicine is what she has wanted to do all her life and is a graduate of the 2019 Athens Technical College Veterinary Technician Program. What really gives Kaylee a sense of fulfillment is our work with community cats. Our clinic's TNRs program drives Kaylee's passion and capacity to help many community cat colonies here in Athens, while also assisting low-income families. When not working at AAHS, she spends her free time enjoying nature documentaries with her four cats, playing Sims, and sleeping.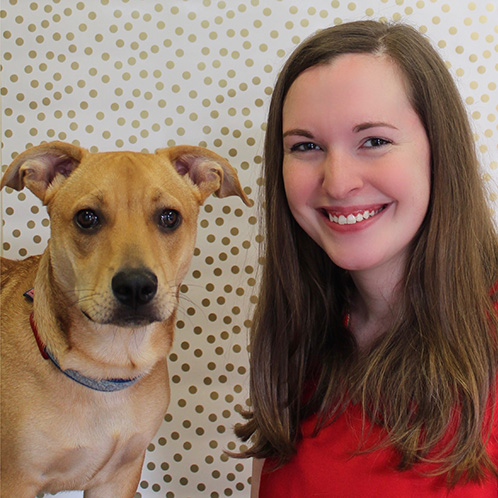 Pronouns: she/her/hers
Joining the Athens Area Humane Society team in May 2020 with a Master of Public Administration from the University of Georgia, we have one of our brightest and best, Kendall Hoyt. She holds a BSBA in Marketing from Western Carolina University in December 2015. Kendall has a lifelong affinity for animal welfare, convincing her parents to adopt many stray companion animals as a child. When the opportunity to join a team to help AAHS grow and bring awareness to a cause she holds dear to her heart, she jumped at it. When she's not working, Kendall enjoys crafting and baking for her friends and family and attending UGA football games. She lives in Athens with her boyfriend and their mischievous, lovable pup, Cooper.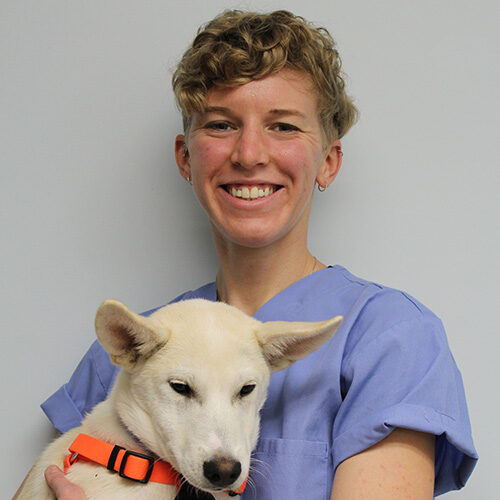 Pronouns: they/them/theirs
Dr. Johannigman ("Dr. Jo") is a recent graduate of THE Ohio State University College of Veterinary Medicine. They grew up in Cincinnati, Ohio, where they spent the majority of their time trying to convince their parents to bring home yet another dog from the shelter or working at the local veterinary clinic. They then moved to Chapel Hill, NC, to attend the University of North Carolina at Chapel Hill and earn a Bachelor of Science in Biology. After graduation, they begrudgingly moved back to Ohio to attend The Ohio State University College of Veterinary Medicine. Dr. Jo is very grateful to have the opportunity to return to the South and work for the Athens Area Humane Society. They are excited to grow with AAHS and provide high-quality veterinary care for animals in need. In their free time, Dr. Jo can be found hiking up mountains or bikejoring with their huskies (Nikos and Ziva). They are supervised at home by Pancake, the cat.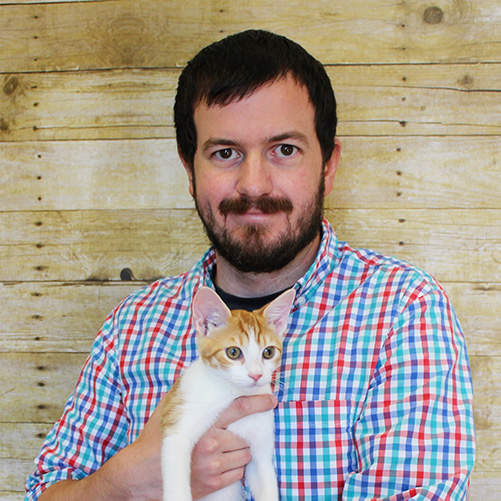 Pronouns: he/him/his
Will comes to us with a long history of philanthropic and nonprofit work. Born and raised as a Georgia native, Will grew up to become an Eagle Scout and earned his Bachelor's degree in Forestry from UGA. After graduation, Will joined the Katahdin Area Council Boy Scouts in Bangor, ME as a District Executive. There, he served in two districts, setting all-time fundraising and recruitment records in both districts. He transferred to the Golden Empire Council in Chico, CA in 2016, where he continued his record of success. He returned to Georgia in mid-2017, where he served as a Resource Development Manager for the Boys & Girls Clubs of North Central Georgia and then for Furkids Animal Rescue and Shelters, introducing new systems and techniques for funding that resulted in record years at both organizations. He has served as a Major Gifts Officer with the Appalachian Trail Conservancy, where he deepened relationships with underserved donors in the Southeast. Will is excited to return to the animal welfare sector, and is passionately committed to serving our donors and carrying out the AAHS mission. In his free time, Will is an avid outdoorsman and spends time at breweries, concerts, or traveling with his wife, Kelsey.
AAHS Board Members
Kym Chambers - President
Christina Moore - Treasurer
Monica Figueiredo, DVM, Ph.D - Secretary
Allyson Hester - Member-at-Large